Novel Showcases Gangster
History at our Inn
Call the front desk to order
your copy ...1-262-374-5999
Murder at the French Country Inn is an easy-read novel written by local, Clyde Deighton, who mirrors the plot to factual gangster history at our historic Inn.

Jaded by divorce and big-city corruption, a former Chicago cop returns to his boyhood home and takes a job as a rural police chief. All he wants is a quiet life and the occasional stiff cocktail at his favorite haunt-a secluded lakeside resort that was once a gangster hideaway. ..

About our Inn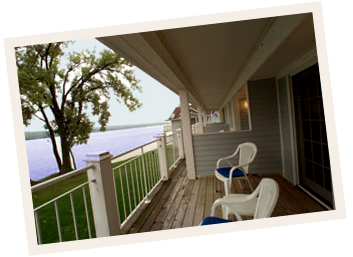 We have remodeled our small lakeside hotel with a quiet charm that will win your heart with it's unique history and setting. We take pride in offering our guests an updated 33 room retreat with balconies only 15 feet from the shore of the lake with gorgeous views and spectacular sunsets. Check the photos of our accommodations to choose a relaxing room, some with fireplaces and whirlpools.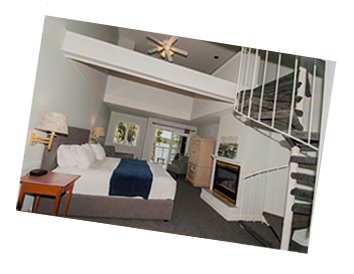 Welcome to our historic inn. Come enjoy the beautiful vistas of Lake Como from every room. It is a peaceful retreat
outside of the towns of Lake Geneva and
Williams Bay Wisconsin.
We hope to have our restaurant opened soon, but can suggest wonderful area restaurants. Make your visit to beautiful Southern Wisconsin one to remember with a stay at our unique Inn in the Lake Geneva and Williams Bay area.